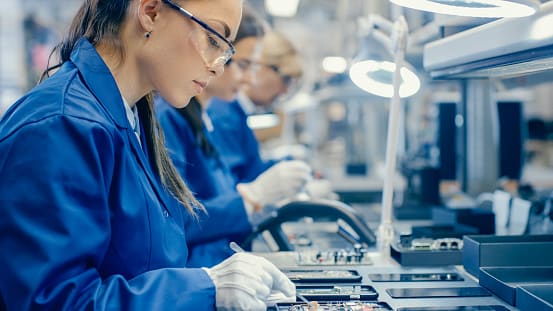 Cost of Silicon Shortages
From turkeys and beef to toilet rolls and HGV drivers, supply challenges seem to be getting worse – not better. Such is the case with the never-ending silicon shortages.
Industries throughout the UK are still reeling from the aftershocks of the silicon shortage crisis and price hikes which saw a 300% rise in a span of only two months.
According to CNBC, the chip shortage is looking to cost the global auto industry upwards of $110bn in lost revenue in 2021. New technologies associated with 5G and the cloud are putting additional pressure on the increased global demands for silicon.
Consumer electronics risk being priced out of the market with component production rates tumbling. Yet demand for such products is continuing to outstrip supply chain capabilities.
The mid to long-term future is not looking much rosier. Industries could be facing an additional 18-24 months of silicon shortage, creating a veritable cross-industry scramble for silicon.
Supply Chain Secret Weapon:
Independent Brokers
Businesses are increasingly re-evaluating their supply chain procurement protocols in an attempt to re-stabilise operations, and take advantage of the growing demands for their products.
Many Procurement Directors are turning to a new pool of dedicated and knowledgeable experts with decades of experience with their fingers on the global pulse of the electronic components market. These teams move swiftly, negotiate aggressively on your behalf with a global network of suppliers and manufacturers, and keep you at the front of the queue, ahead of the curve of global supply chain constraints and challenges.
Avant Electronics is one such broker you'll want to get – and keep – in your supply chain corner. Avant's team is highly skilled in tracking down hard-to-find and obsolete components at highly negotiated prices and with short lead times. The experienced and knowledgeable sales team will work hand in hand with you to source the parts you need, at a price that is as competitive as possible. Working sustainably and responsibly, Avant's mission is to build long-term partnerships that will navigate through the predictable – and unpredictable – supply chain challenges.
Contact Avant today and let our team locate your obsolete and hard-to-find components at the best possible prices.